Limo scheduling software - great solution for group management
FASTTRAK's Group Module supports importing of group manifests into the dispatch grid in logical pairings with other attendees size and destination or the coordinators requirements.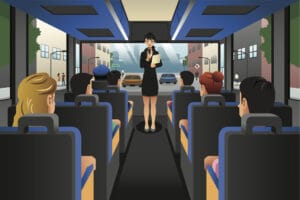 Create your customized group transport list with our Scheduling Software
Orders can be grouped by vehicle type, by arrival airline, with creation of a single or multiple travelers in the same vehicle.  Passengers can then be moved by dispatch when flights are missed or delayed to the next logitcal vehicle..
Launch Limo Scheduling for Groups from FASTTRAK
Our offer is not about beautiful images and infographics. We focus on optimizing the working process for clients, so they will spend less time to achieve their goals and use resources rationally. Limo scheduling software is very easy to use, so you don't need to spend hours learning about every available option. Start working, and things will become clear much faster.